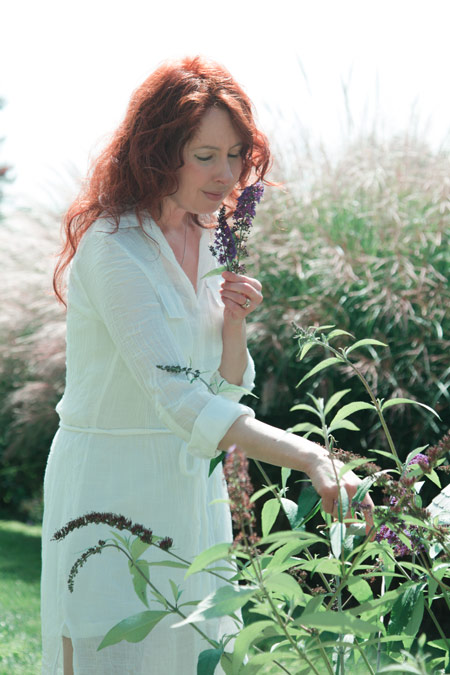 Testimonials
"I am so very grateful for Rhonda. She has been an integral part of my own "beautiful healing journey" for over 5 years now. Her capacity to tend to a person's emotional, spiritual, and physical well-being is truly a gift. I have received treatments in each of those areas and I'm always amazed at her abilities.

I find myself singing Rhonda's praises and sharing her information on a regular basis. She has been a Godsend not just to me, but also to my family and friends.

Rhonda is a wealth of knowledge embodied in the kindest, sweetest soul. Her gentle disposition is simply calming and somehow I always feel relaxed yet enlivened after time with her.

It is a blessing to continue on a life-long wellness walk with Rhonda by my side."
"Rhonda has helped our family in many ways. From a swollen spider bite, to gallbladder pain, to food allergies, to shingles and even through my cancer battle she has guided us with wisdom and grace. We have had great success and relief with each health issue, but probably the one that I am most grateful for, is how she helped our 6 year old daughter. She was urinating dark red blood for months, her skin was turning pale to gray, she was throwing up regularly, and losing energy daily... After several ER visits, pediatrician appointments and even getting help from Hershey Medical, our daughter's health continued to decline until we decided to take her to see Rhonda. Rhonda not only gave us the practical help to pull our daughter out of this health decline, but she also gave our little girl (& her momma) the tender compassion that felt like a healing balm to our hearts. We are deeply grateful for how Rhonda has continued to grow in her knowledge and skills as she uses the gifts that God has given her. I recommend her all the time!!"
"For most of my adult life, I suffered from fatigue, joint pain, headaches, brain fog, and a number of other vague issues that made life more difficult than it had to be. I had numerous blood tests, doctor visits, specialist referrals…no one was able to determine the cause of any of my concerns. I had been telling my doctors for years that I thought at least some of my issues were from food. I would hit a brick wall shortly after eating and my entire demeanor changed. I was tested for multiple autoimmune disorders, thyroid, Lyme, Celiac…all negative. No one could give me answers. I found Rhonda through her amazing daughter and she changed my entire life. She immediately told me - just through talking and learning about the symptoms that I had been experiencing - that it was very likely my food that was causing my issues. She recommended an autoimmune diet and supplements and it changed my life. It was not easy, but Rhonda supported me and guided me every step of the way. The knowledge, love, and support that she has provided over the past year and a half has been nothing that I have ever experienced from a healthcare provider in my life. Rhonda feels so much more like family than my naturopath doctor. She genuinely cares and it is obvious the minute you meet her. She is a priceless gem and I will be forever indebted to her for making life so much easier. I tell everyone I know that they need to go see Rhonda - she has the answers that they are seeking.""
"I've known Rhonda for approximately 10 years after seeing various doctors and allergists. I'm prone to hives and atopic dermatitis so I was always given meds which only helped temporarily. Rhonda is thorough in her natural methods which I found interesting and in the end very beneficial. I've been on a gluten free diet and supplements which I think solved my problem. Doctors are great for some things but never get to the route of problems . I recommend (and have already) Rhonda to anyone with almost any condition"
"Rhonda Larson has been instrumental in my healing health journey over the past year. Since working with her my gut is feeling well, I have more energy and am sleeping better. She doesn't just mask the problem, she works to figure out what needs to be healed inside and recommends natural herbs and remedies to heal from inside out. I highly recommend her! She also makes the most amazing products which she sells on her Etsy shop, Rhonda's Herbal Shop"
"It has been an amazing health journey working with Rhona Larson! She incorporates the whole wellness approach to finding the root of symptoms, not just treating them. Concentrating with me on specific areas of emotional release, digestion and hormone balance, I've had positive results emotionally & physically. My life has been greatly improved with this whole naturalist approach thanks to Rhonda.
I do appreciate that she is a woman of faith as well, which has been comforting"
"Dr. Rhonda is kind, competent and has truly guided me towards whole body healing in ways that traditional Western medicine practitioners have not. She is a wealth of knowledge and wisdom. I feel consistently seen and heard by her in our appointments. She provides supportive resources, practical help and answers to my questions. I highly recommend her to anyone desiring clarity for illness and deeper holistic healing."
"Dr. Larson is one of the most gifted and warm-hearted healers I've ever met. She's knowledgeable in so many modalities and goes above and beyond in her work. She treats her patients from not only her knowledge; it's apparent this work is her passion and she does it with love and compassion. She was a voice of reason and logic during the COVID outbreaks, a practitioner I could trust and rely on for truth and guidance on how to prevent and treat the virus in ways that are sound, healthy, and safe. Additionally, she helped to prevent me from having to go to the emergency room in 2019 by prescribing herbs and supplements that began to help immediately with a reproductive issue. She used several energy healing modalities to help me clear traumas from my body that had contributed to illness as well. There are few like her in the world, and Lancaster County is blessed to have her."
"Reeling from a breast cancer diagnosis, two surgeries and a five day radiation therapy protocol, I was led by a co-worker to Rhonda at Beautiful Healing Journey. Looking for a natural, holistic approach to support the treatment I had already received, I began working with Rhonda regularly. Her kind and nonjudgemental demeanor is comforting and supportive during this often difficult time. Her knowledge, training, and assessment tools are impressive as well as her ability to communicate the information to her patients. Although at times the treatment she laid out seemed overwhelming, it isn't! It has become a comfort to me as are our follow up visits.
I am feeling like my best self a year after the diagnosis and working with Rhonda. It truly was and continues to be a "Beautiful Healing Journey."